Some SE-R owners have had an issue with a metallic rattling noise at idle when the motor is hot. Usually, this rattle is attributed to two things: either the timing chain tensioner, or the upper timing chain guide.
This write-up is catered to showing you how to remove the upper timing chain guide in case this noise comes up.
To begin, start removing the valve cover bolts. Also remove the bracket that holds the cruise control cable and the crankcase ventilator.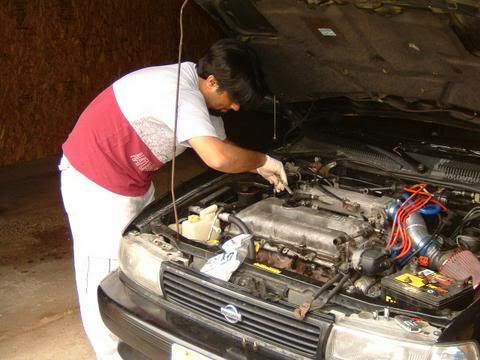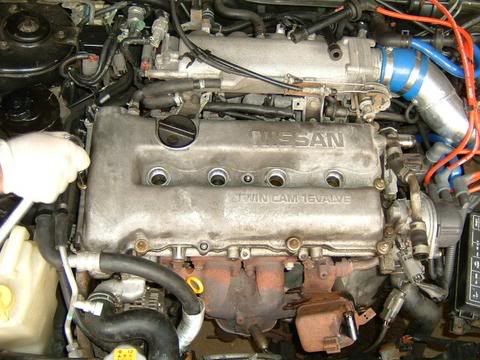 This is the timing chain guide. Over time, the timing chain starts hitting this guide, therefore causing the rattle at idle.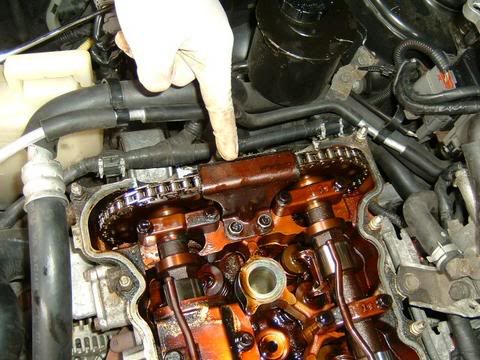 Start removing the two bolts that hold the timing chain guide.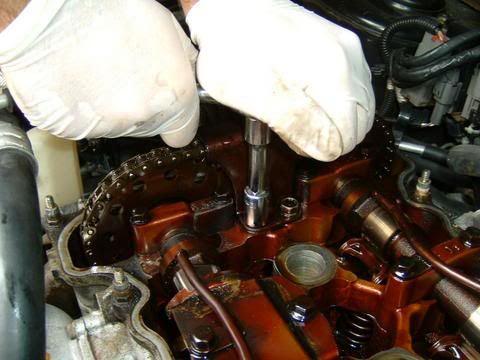 Remove the timing chain guide.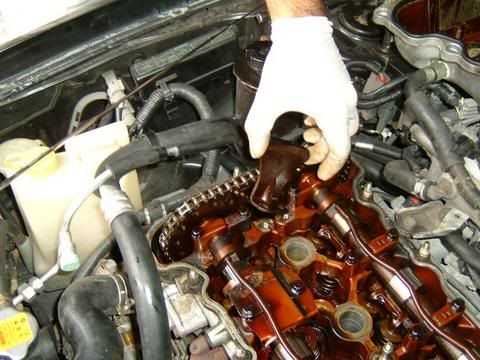 Make sure this is what you take out.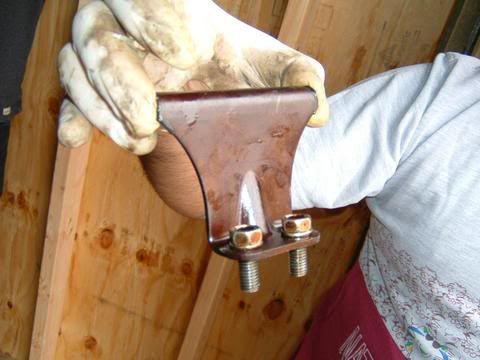 No more timing chain guide!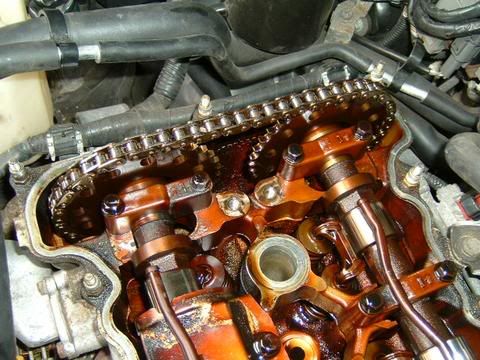 After having removed the timing chain guide, I noticed that there were deep grooves that were made on the underside of the guide. This most likely happened due to the timing chain hitting the guide for a long, long time.
Now that the timing chain guide has been removed, start closing up the motor. Make sure you don't have any extra bolts sitting around! Also remember to torque down the valve cover bolts to the correct specifications as outlined by the Factory Service Manual.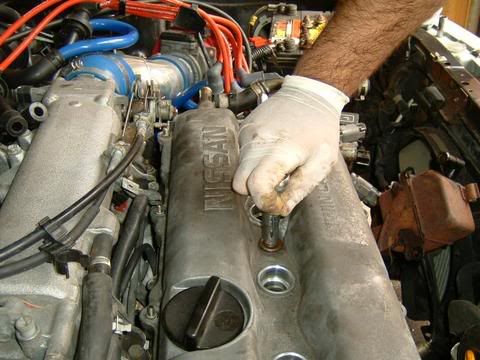 Have fun driving your car rattle-free!