Discussion Starter
·
#1
·
the names Mike from Arkansas and I just picked me up a couple nissan trucks gonna tear one down to build the other...I may be poppin a few questions on you dude in the next few weeks we shall see.....
The parts truck...an 85 720 runs good and has all the suspenion and drive train I will need for the real project....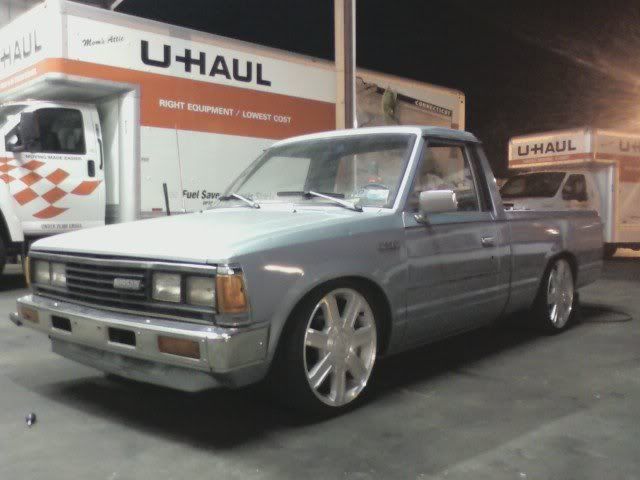 The project truck....It's am 87 and has 47 thousand Kilometers on it,Roughly 29 thousand miles..I will let the picture speak for its self....Oh yeah I do have a title for this thing ....WOO HOO!!!