·
Certified Ghetto Mechanic
Discussion Starter
·
#1
·
OK So I thought that there was only the issue of auto vs. manual or electric speed sensor vs. manual speedo pinion...
...I disassemble an NX1600 tranny I am building to replace the Sentra one in my car and I find this: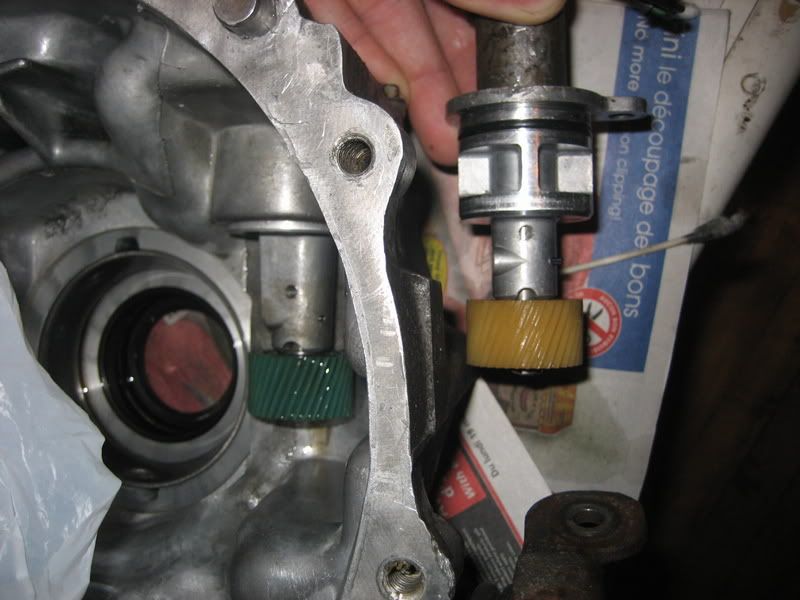 Basically the electric one I have is about an inch shorter and the gear is a different color. They have the same number of teeth, but WHY are they different? I though for some reason that all the sensors/pinions were interchangeable with these 91-94 B13 GA16DE manual gearboxes...I guess I'm wrong?!
Hmm Perhaps I'll have to try the cable again lol otherwise, anyone know which car I could get an electric speed sensor that will fit in this gearbox?
Puzzled again. Maybe I'll just abandon the idea of ever having a working speedometer in this car again lol
D