Who's got one and where are you from? For those of us in the USA, I'm trying to figure out where they were sold in the US. I know the northeast had them, and I know of someone from Colorado with one. But I'd like to hear from members from
all countries
too.
I know there have been a few people on these boards that have posted about their 4WD B12's in the past, [very few in fact] but those posts are scattered all over. This thread is to join [the small group of us] all together in one place.
I've had three of them over the years, an '87, an '88, and my current '89.
[Bear with me I took digital pics of print pictures] Here's my white '87: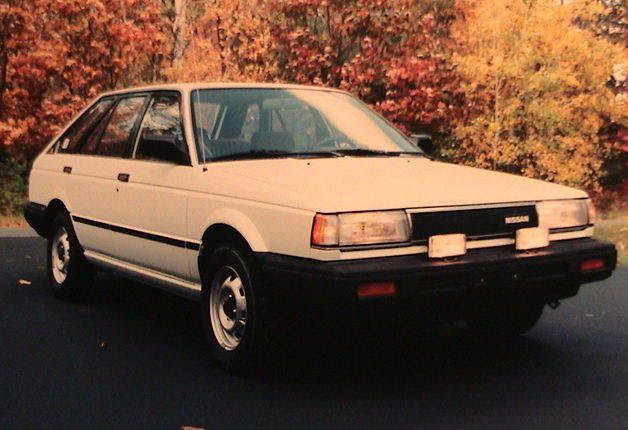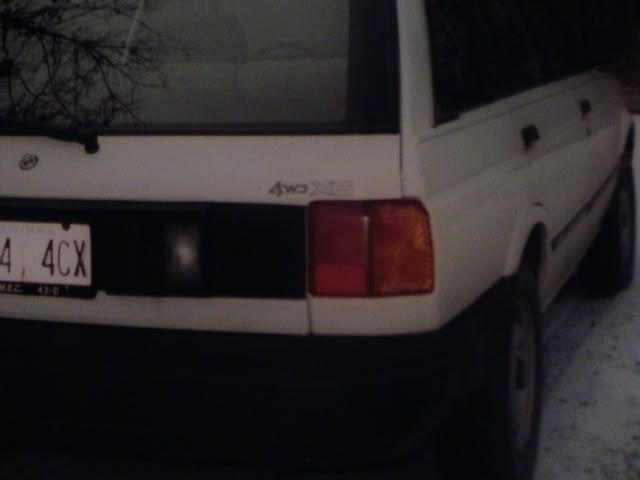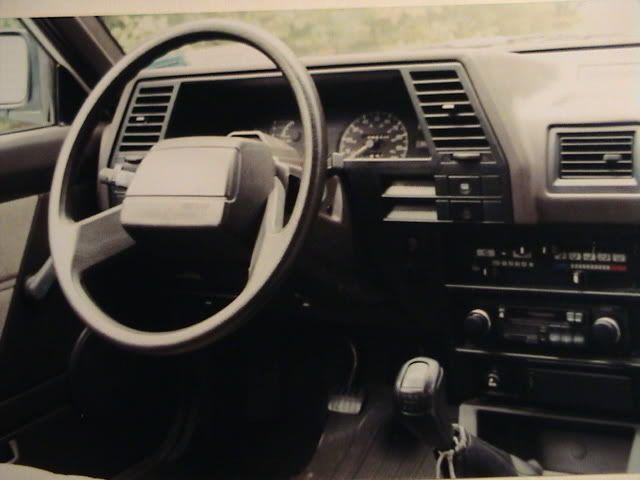 The 87 and 88's used part time 4WD with the button in the shifter to engage the rear wheels.
Here's a pic of my '88 winter beater: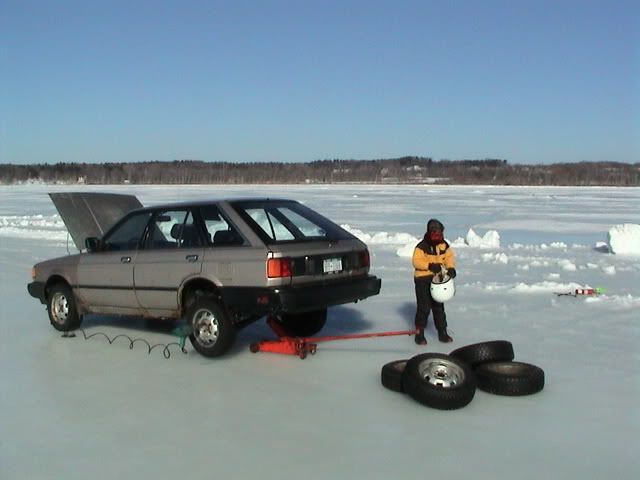 Yeah it was a bit rough. I bought it for $125. Needed
lots
of work. My son and I took it out on frozen Round Lake in NY to practice ice driving it a bit. I am switching it over to 4 studded tires here. It's now in my back yard as a valuable [to me anyway] parts car.
And you've all seen my current red '89 [but probably not these pics]: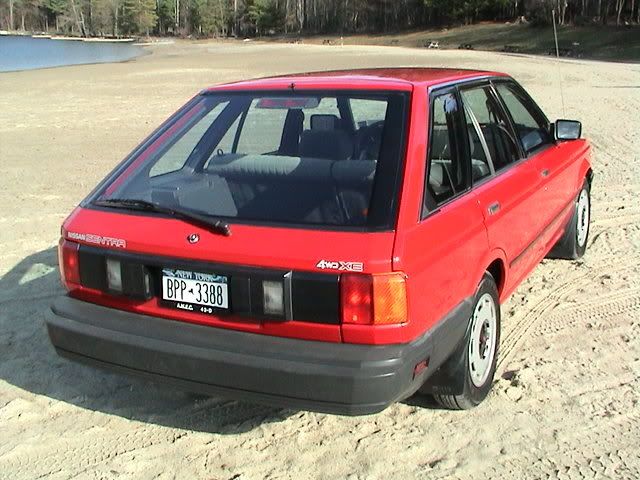 This was with the GA16DE swap [I never drove this one with the original engine] but before the turbo.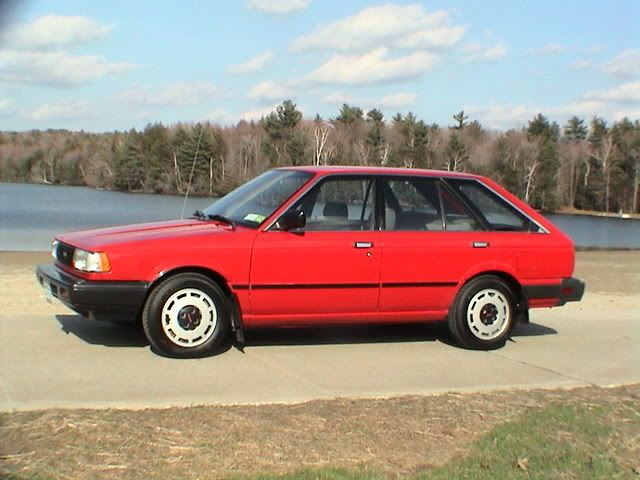 With 14" B12 Sport Coupe wheels.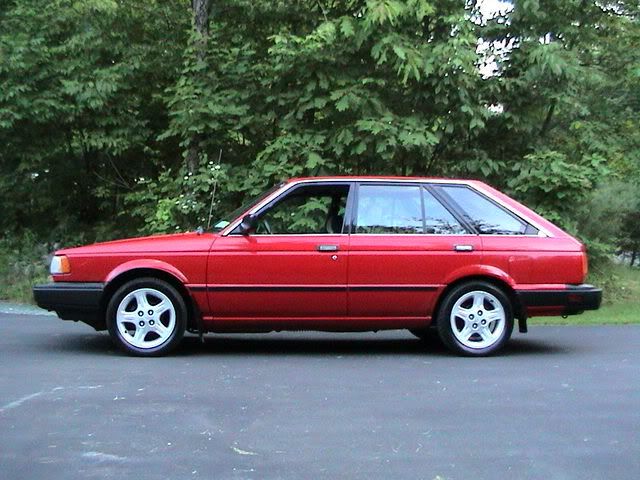 Same view but with B14 SE-R wheels.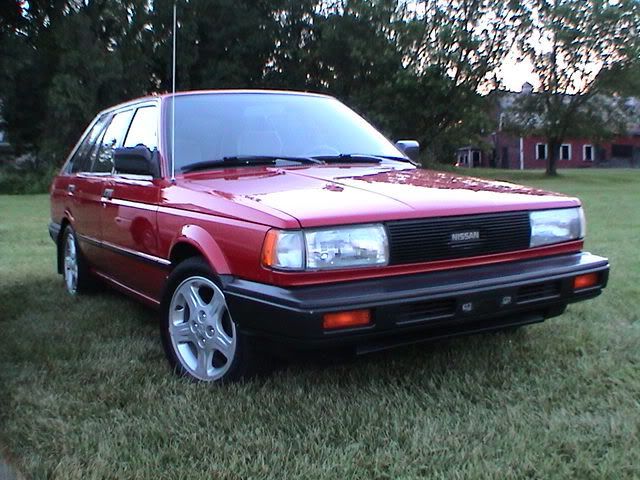 Here's are a couple portraits next to my '92 SE-R: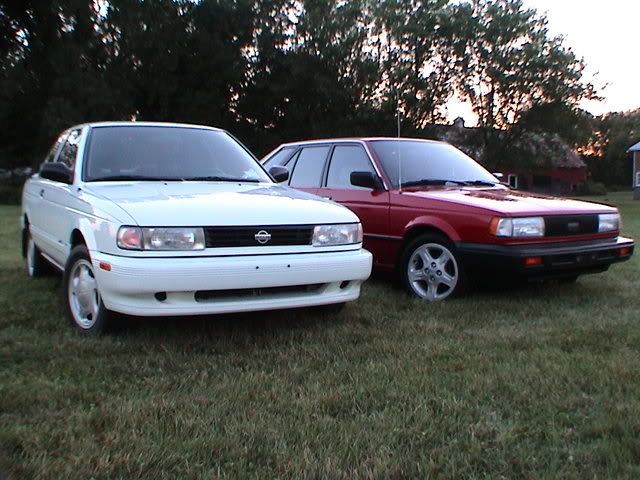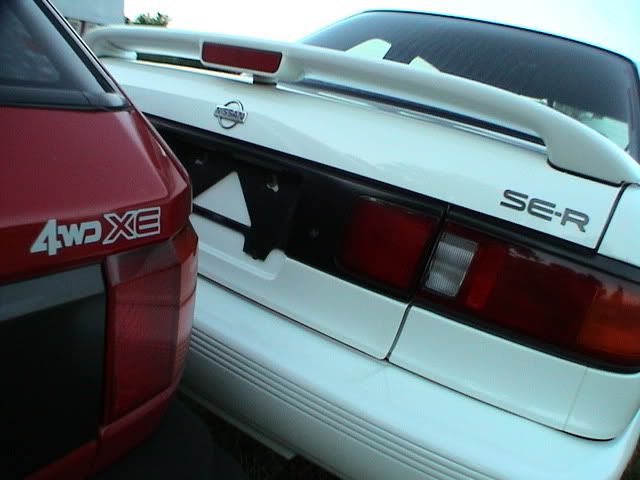 I know that these have gotten to be quite scarce today, but if you've got one, or know of someone that does [or did], please chime in here, post pics, etc!
Mike