Discussion Starter
·
#1
·
I have posted this on TitanTalk but I figure a few members here might be interested in reading as well. So, here you go...
Many of you know, Discount Tire and Discount Tire Direct is full of car and truck enthusiasts like yourselves. We love the way our vehicles look and handle and we love working on them as well. Many of the guys that work here frequently visit and participate in car shows. Some do extreme builds and restorations and some just stick to the bolt on parts. Since we have been on the boards here for a while, We thought it was about time to join in on your fun and start wrenching a little ourselves; time to get my hands dirty. :hi:
First A little about the Truck:
2006 Nissan Titan KC SE White
Here's how it sat stock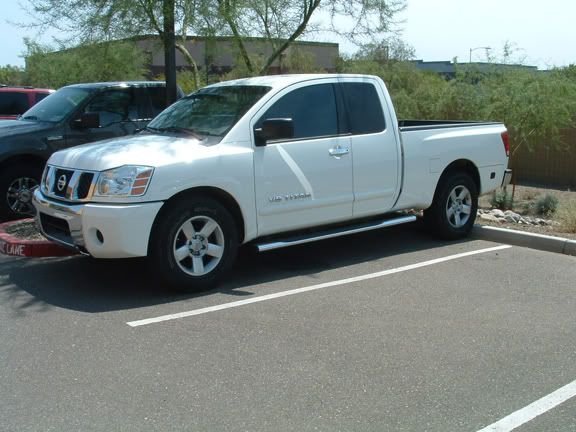 (Steps have since been removed)
The Plan.
First and most important to us,
Wheels and Tires
. With the new release of the Ballistic off-road line it was an easy decision. We are going to do
18" Ballistic Jesters
in Black wrapped with some BEEFY 35"
Nitto Mudgrapplers
. Full details/ specs will be posted when we install them. If you have a question about wheels and tires for your car or truck please let us know. PM us, visit us on-line or give our sales and Technical Department a call.
Lift/Suspension: In order to get these bad boys to fit we're going to lift it all up with a lift kit from
TrailMaster Suspension
. Details to come.
Intake/ Performance: For performance we are going to install an intake and PowerAid throttle body spacer from
Airraid
.
Exhaust: The stock exhaust just won't cut it for this build. We want this truck to sound as mean as its going to look and in order to get full gain from our intake system we're bolting on an cat back exhaust system from
Gibson Performance Exhaust
This is our first project.
Brakes: With all the added weight and power, increased stopping ability is also in order so we've decided to go with New Rotors and brakes from
Frozen Rotors
another TitanTalk sponsor.
Lastly for looks and protection from the muck that the Mud Grapplers will though we've decided to bolt on some Pocket style flares from another TitanTalk sponsor
Bushwacker
.
Project #1 Gibson Exhaust:
Product:
Duel Sport Exhaust
built by
Gibson Performance Exhaust
.
Install time Start to finish: 1.5hrs (including time to stop and take pictures). This could be done easily in under 1 hour.
Difficulty: Easy
People needed for the Job: 1
Tools Required: 9/16" wretch, WD40
My hands get dirty. It's always a happy day when parts show up at your door, it seems even better when they show up in 1 Giant box so when this box showed up I was dieing to dig in and take a look. I had heard that this install was pretty easy but not having installed a full cat back exhaust system before I was ready to see for myself.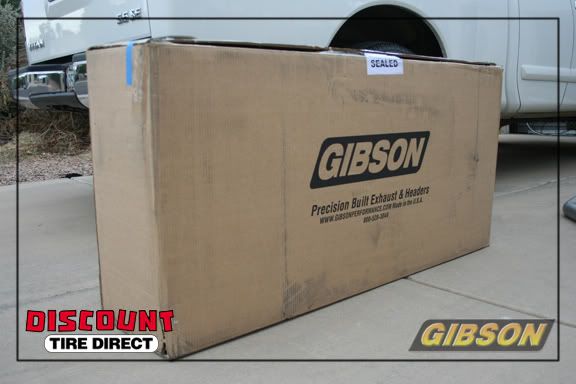 I got to it quickly and starting laying out parts as the direction suggested. Everything was there and now in order.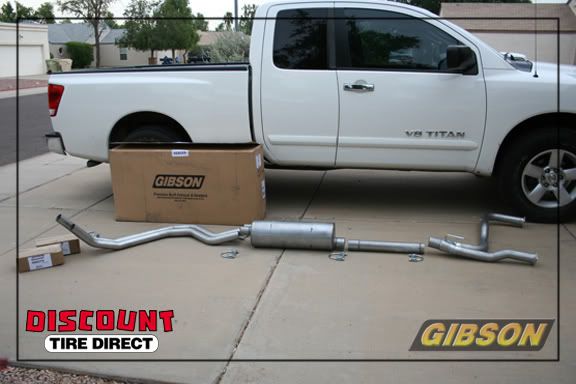 Following the directions, I started from the rear with the tail pipe and carefully removed it from the muffler.
Now unbolted, The tailpipe slid out of the hanger grommets with ease without even a shot of WD40.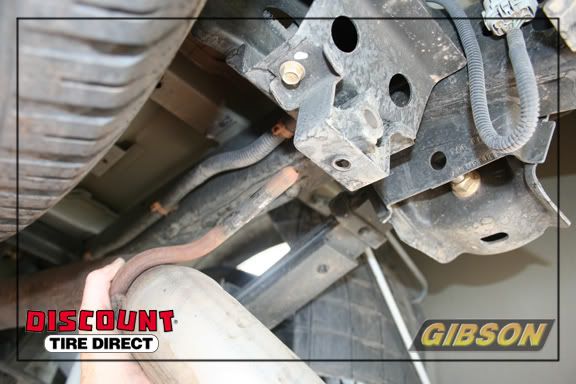 After the tailpipe was removed I moved up the exhaust just behind the catalytic converters and unbolted the exhaust and muffler from there back.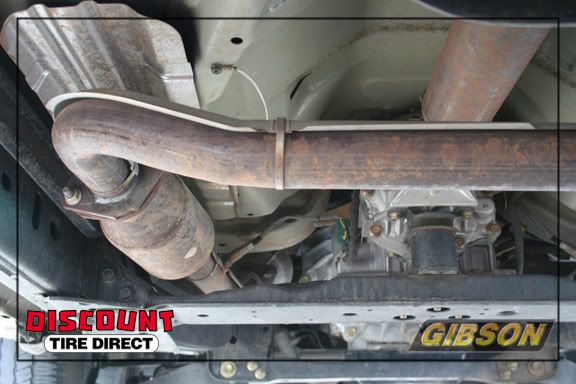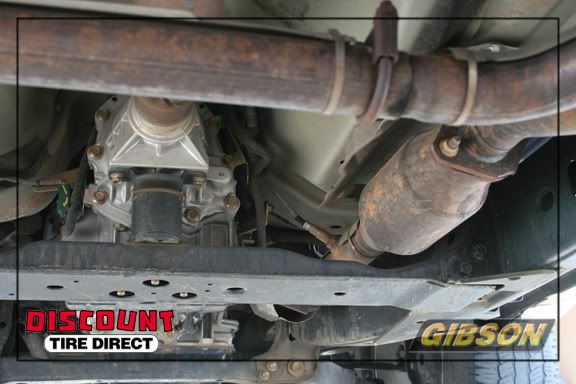 With a little bit of WD40 this time, I was able to slide the remaining portion of the exhaust out and that completed my OE exhaust removal.
Now for the install. This time from the front back, continuing with the directions I first installed the Y-pipe, bolting it loosely up behind the catalytic converters.
The next section followed easily.
I was flying at this point. I next installed the muffler band with hanger and hung the muffler, again loosely, in place. I also slid the duel tail pipes into rough position, bolted them together with the included hardware and hung them from their hanger.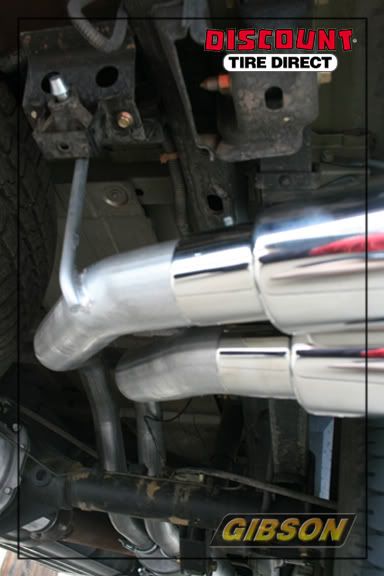 Last I positioned the tail pipes where I wanted. installed the tips, and then tightened everything down.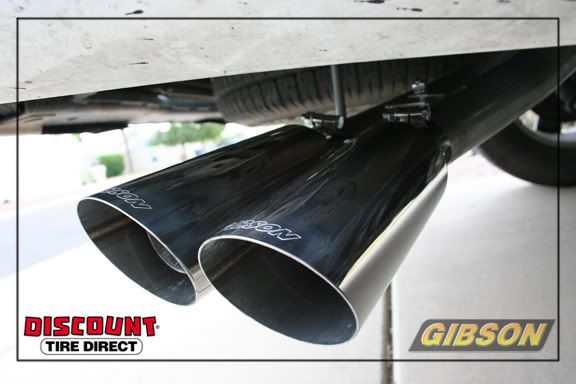 Project done. It was that easy!
Install Review:
This was a piece of cake. I would put it up with changing your oil for difficulty. Everything fit exactly the way Gibson said it would. Their directions were simple and easy to follow and all the parts needed were included.
Product Review:
I must say the duel tail pipes look great. How does it sound? When I turned the key for the ear candy I was anticipating I couldn't help but smile. This Titan now sounds like it should. I wasn't able to dyno test this product for a before and after but I do feel the difference on the road. It accelerates quicker than it did before and I notice the biggest difference on the highway. The next project will be the intake I will be excited to feel and hear the difference the combination makes.
Youtube
Gibson Exhaust sound comparison