·
Certified Ghetto Mechanic
Discussion Starter
·
#1
·
OK so I buy and disassemble an NX1600 transmission for this. 3 bills plus my time. I find a guy overseas with a 905-GOLD Phantom Grip unit that isn't used too much and get it shipped here. 2 bills plus.
I have the tranny torn apart on my workbench, and am test-fitting the PG unit. I called PG and sent them my pic and video but for some reason they have not answered me and I am sick of sitting here with this stuff all over the place...so I hope somebody can give me some opinions. And yes, I know I have to take the pins out at the end lol so the springs will make friction.
Inside my diff looks like this (do the side gears need machining to smooth off casting imperfections you can see? What about the spider gears, they have a raised lip) :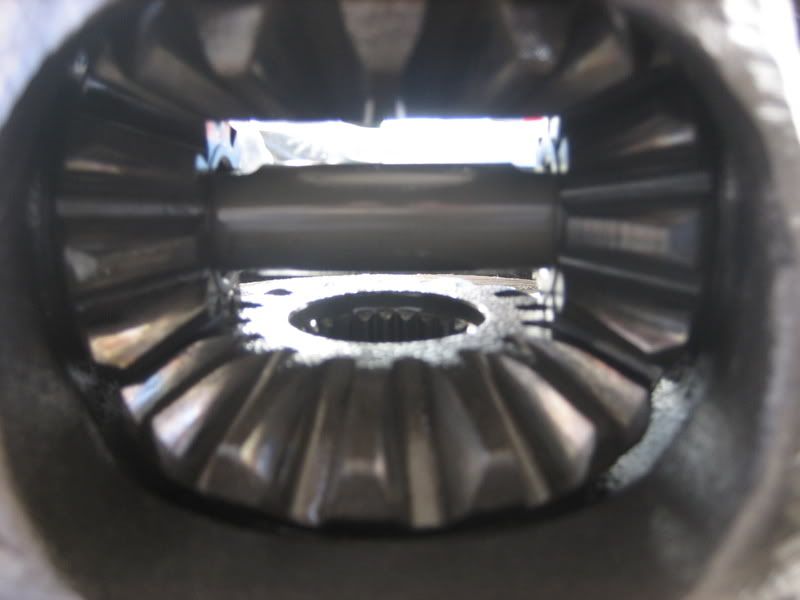 And the amount of play I have looks like this (click for vid):
Video of fittt - Photobucket - Video and Image Hosting
Now, clearance between the PG friction areas and the side gears is within their specs as it is. I am concerned though that the unit can move side-to-side quite a lot, there is a lot of play between the unit and the spider gears.
What gives? Part number, check. Transmission, check. Will it still work?
D