Discussion Starter
·
#1
·
With me having a Euro Spec GA16DE i have a different intake and throttle body to your US ones...i'm trying to find out whether or not it's a direct bolt on or not...
this is the euro spec one from my FSM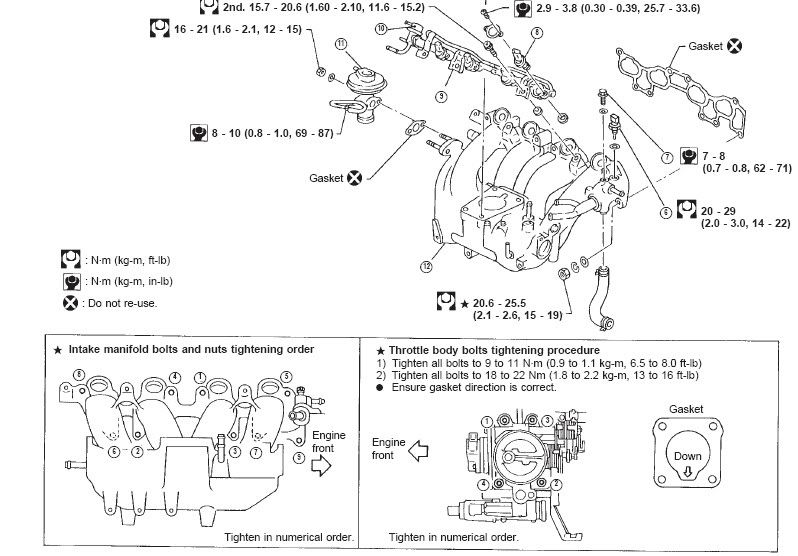 and this is the picture i got off of Wes's site (if i'm not allowed to post that pic then sorry mate and please remove!), showing the stud pattern to be looking quite the same...has anyone got a part number for the gasket to see if it would match or even better...any specs on stud distances etc?
What i'm looking at is contacting a place called Outlaw who do thermoblock spacers with interest into maybe getting some made up...but my throttle body would be different as you can see from the FSM pic mine is top mounted vertical, so i'm trying to get round that by getting an intake and mani and then start the talking...