7/08/2014 Update: Derale has upgraded their controller... see here...
http://derale.com/products/electric...fan-clutch2013-10-18-11-52-51928758585-detail
Well guys, I promised I was going to do this mod. So I finally got it done. A warning ahead... this will be a pretty long write up, and photo intense. And, here's a link to a file from Derale Performance Products you all need to read along with my instructions if you are considering this cooling fan mod to any vehicle.
http://derale.com/images/stories/virtuemart/product/pdfs/16759.pdf
I had originally planned to do it during the timing chain job, but since I use the truck almost daily I decided to break them up into two jobs. Okay, first off, this is a 94 D21 2.4, std. trans, 2wd with AC, and just over 106,000 miles on the clock. No other particular concerns ...in other words, I'm not doing this mod to try to repair a problem with the truck, just to make some improvements in the heating and cooling systems. It may even just be a wash, but it seems nearly everything built has an electric fan on it now to make it more efficient, so why not our trucks, if we want.
There are pros and cons I guess to having this system take the place of your stock mechanical fan and fan clutch, so I'm not going to tell anyone it's worth the time, money, effort, or risk ...but I don't mind being the test rat. I'll be looking for better cold weather warm up (more interior heat sooner), better fuel mileage, and a slightly cooler running engine during hotter seasons. I'll report my long term findings back here as the miles add up.
Here goes ...the first thing was just to remove the 4 stock cooling fan nuts and store the old fan away.Next, the upper radiator hose at the radiator along with four screws that hold the fan shroud on to the radiator.
Aligning the new 16" cooling fan into position in the shroud was easy enough, so I drilled four holes and bolted it down. I had to cut a small relief in the lower section of the fan shroud for the cooling fan wire and connector.
Fan and radiator shroud removed. (I apologize about the bluish tint of the first photos. I had a color temperature setting way off in the camera.)
I chose to remove the fan old stock fan mounting studs and replace them with some stainless bolts and lock washers. It already looks cooler!
Here's the new fan mounted in the shroud (just sitting up in the truck bed for photo purposes). This is the engine side. I decided against attaching the fan directly to the radiator to prevent any unwanted stress on the core tubes from the weight or any vibration that might be transfered. This was the best choice.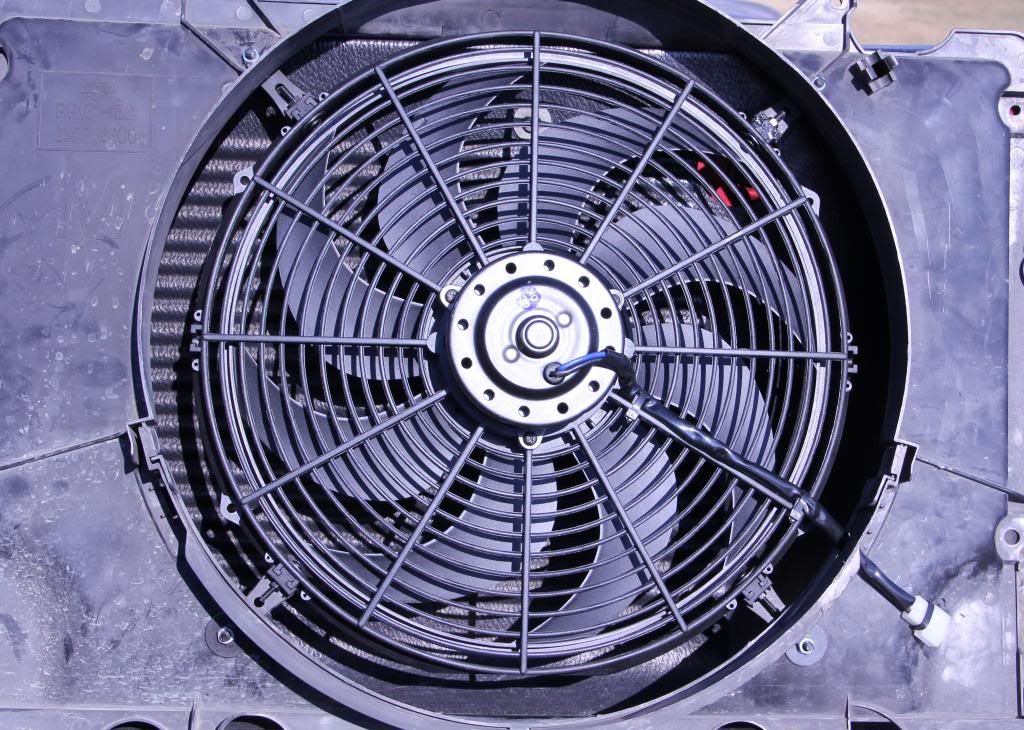 Here's the radiator side.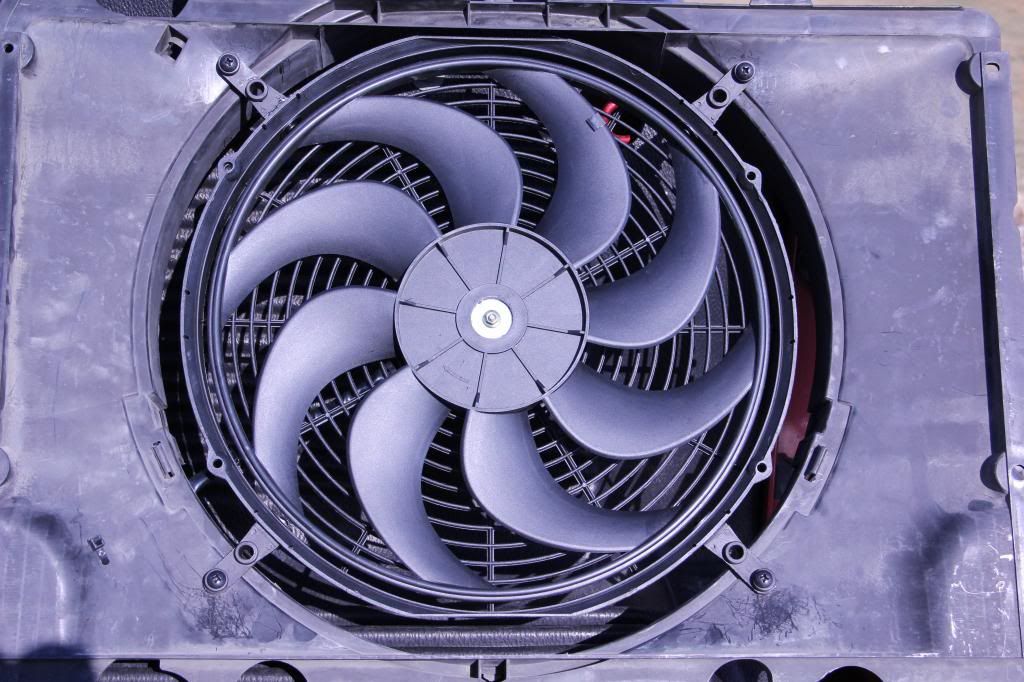 And, with the new fan/shroud assy. mounted to the radiator. If you look closely you can see there's about 1/2" clearance between the fan motor and the waterpump hub and pulley. That's more than enough.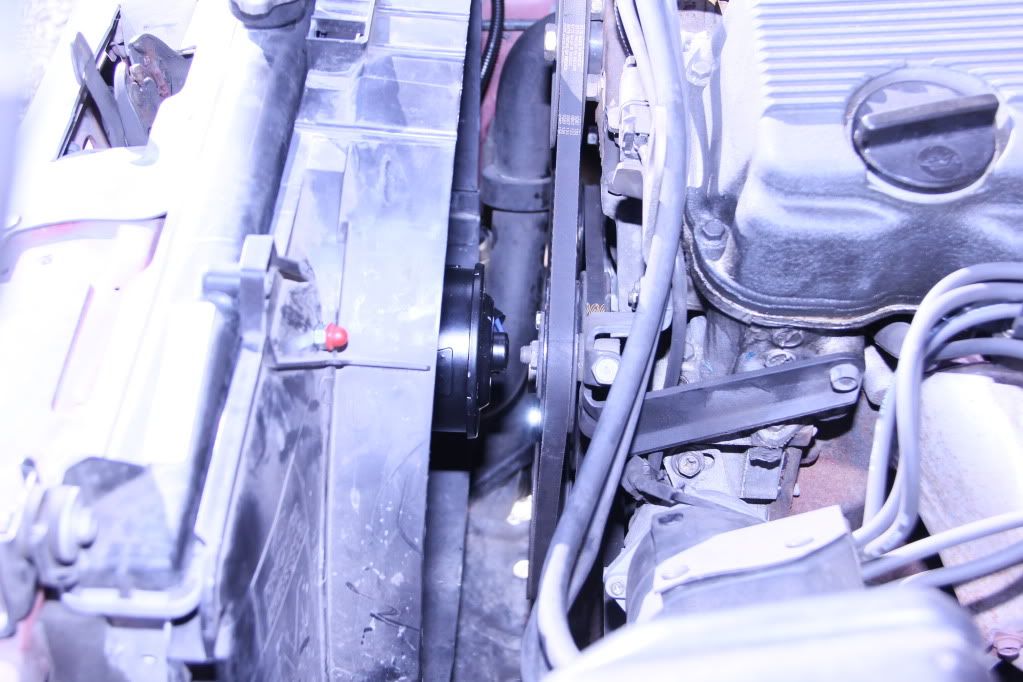 I'll follow up with more details as I have time. The next steps are installing the adjustable electric fan controller.
And here's a link to the one I used...
http://derale.com/products/electric...fan-clutch2013-10-18-11-52-51928758585-detail