Discussion Starter
·
#1
·
Hello,
A few issues on my recently purchased '94 Tsuru (mexico)
1) I cannot find the correct factory service manual. Even though it has the B13/Sentra body, it has the E16 fuel injected engine.
2) When bought, it had a little hesitation when you floor it, but nothing I thought a little tuning wouldn't fix. But it has gotten worse and seems to be getting poorer and poorer mileage. It starts fine. I checked the ignition system, seems to be okay. The plugs look clean. I cleaned the throttle body. I suspected a vacuum leak or a problem with the emissions equipment (EGR, etc.) so I did some more checking and found 2 things: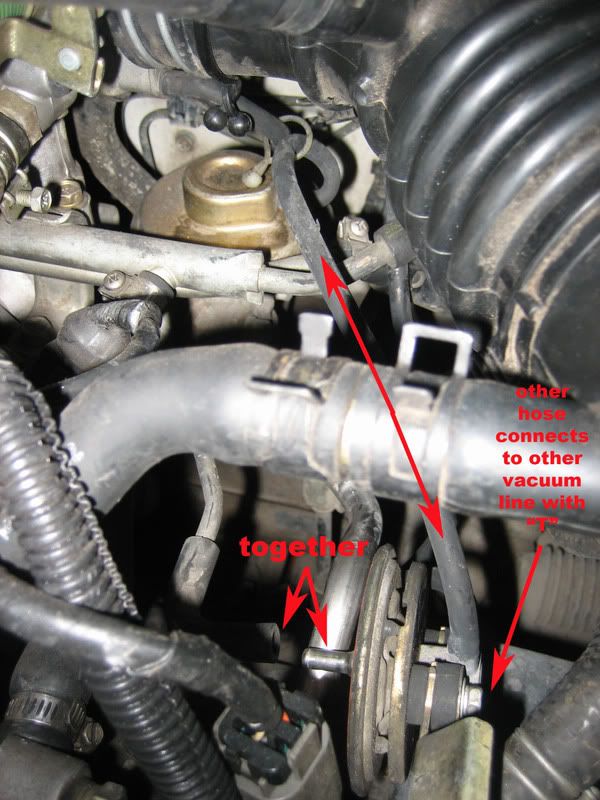 First, a disconnected hose. I am not sure what this thing is called, pardon my ignorance. Don't know if this was like this when purchased or if it fell off subsequently. Naturally, I reattached the hose, but have not test driven yet because the entire assembly is "free-floating" and do not want to risk although I started the motor and it seems a little better:
So my questions are:
a) what is this thing?
b) where/how do I reattach this thing?
3) Any other ideas on the sluggishness/hesitation? I plan on changing fuel filter. Would like manual first though...
Thanks,
jnr