Terran's right about overcooling and undercooling the engine, plus the constant high amp draw is whats dangerous. I'm going to hook you up though and show you a safer way. All you need is what you've used your old harness from your stock electric single fan, a 30amp relay, some wire connectors for the relay, and a test light.
1st unwire the fans
2nd cut the harness from the old fan and crimp or solder the wires to the battery side fan.
3rd connect the old harnesses back together and now that fan only turns on when the A/C is on.
4th Now to wire the relay. With your test light find a wire that is hot when the ignition is on and not on when it's not. I would look under the dash. Clip a wire on to that to run to the relay # 85
5th Disconnect the negative battery cable, we won't need anynore power till the end.
6th Find a good spot between the battery and the hot (ignition on) wire to mount your relay
7th Run a ground wire from #86 to ground.
8th You run your 30amp in line fuse wire to the relay from the battery to #30 on the relay
9th you run the power wire from the other fan to #87 on the relay
10th You ground that fans ground wire.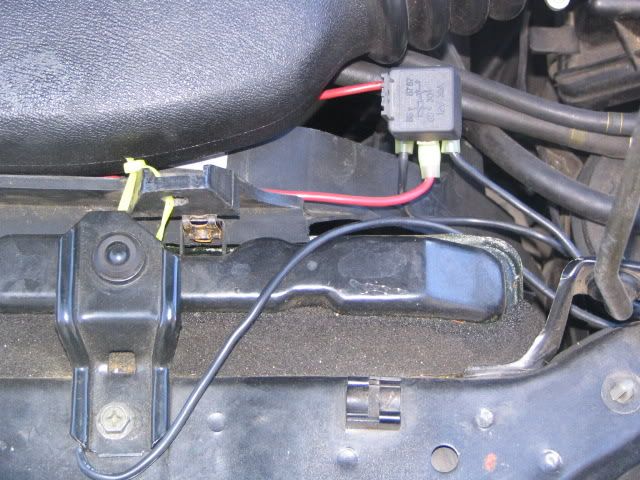 Now reconnect your battery and turn the ignition key on. You should hear and see only the driver side fan running. Then turn on your A/C and see if the other fan turns on as well. This is all you need and works great!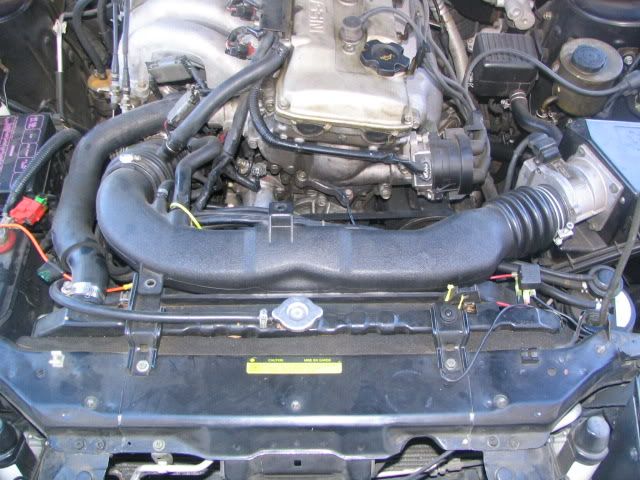 Keep it clean and keep it smart.