As the title says, I just installed the SE-R fans in my 240, and I have to say that fitment was perfect (no trimming required)! This is by far the cheapest route if you want to switch to electric fans.
Things needed for this project:
1) Two SE-R fans
2) Two long 12-gauge wires (one for power and one for ground).
3) Whole lot of zip-ties.
4) 30-amp inline fuse.
5) Toggle switch to manually control when the fans come on.
In the process of wiring the ground wire and power wire to the battery: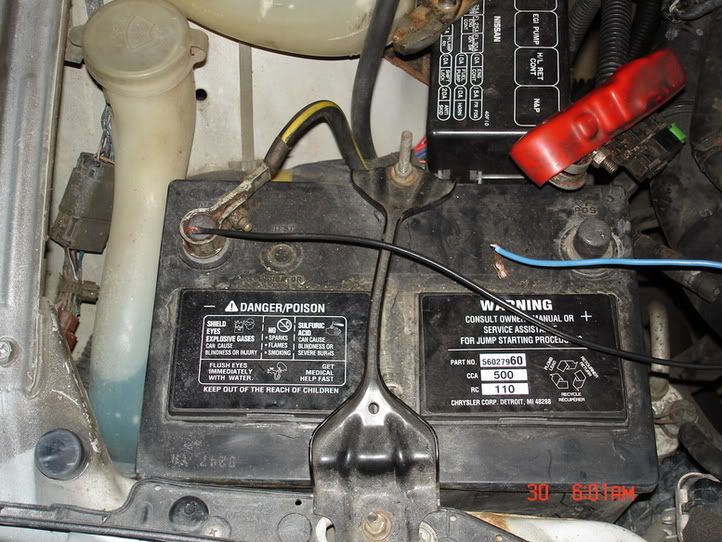 I took one of the plugs of the SE-R fans to power both of them, and then used that one unit to head towards the switch: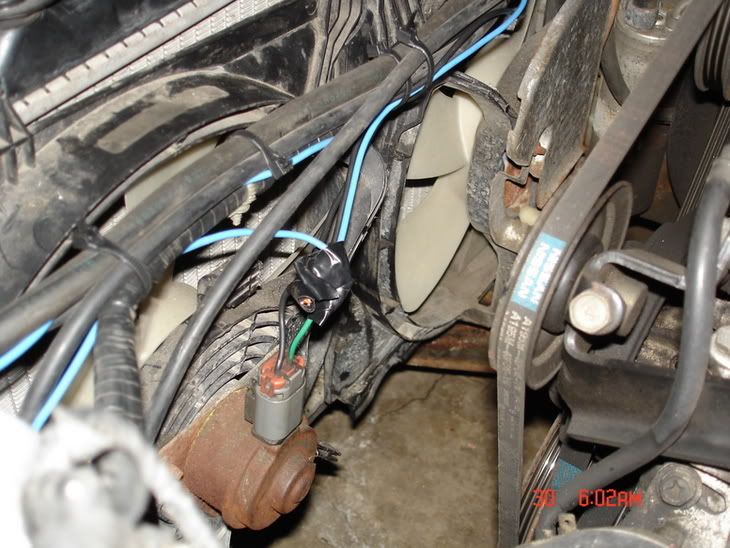 30-amp fuse to be on the safe side: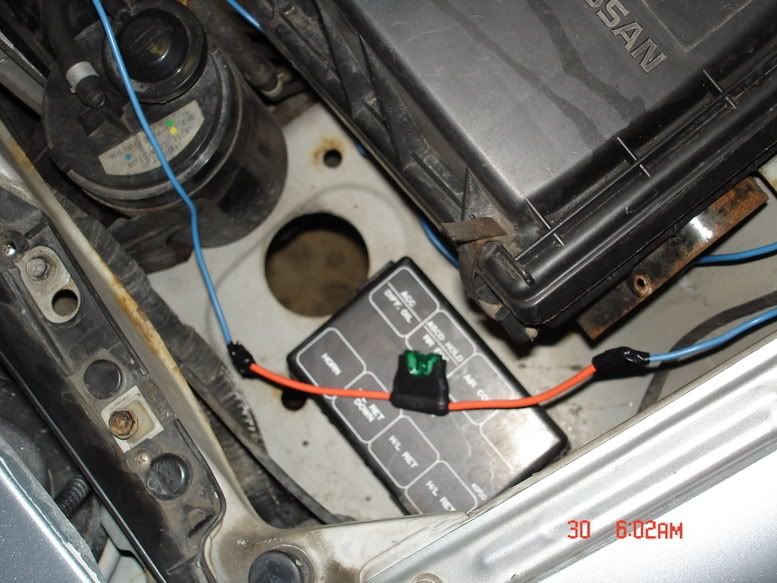 How I zip-tied the two fans together, and then zip-tied them to the radiator fill-neck. Also note that all hoses and wires above the fans were zip-tied together to clean up the area a bit: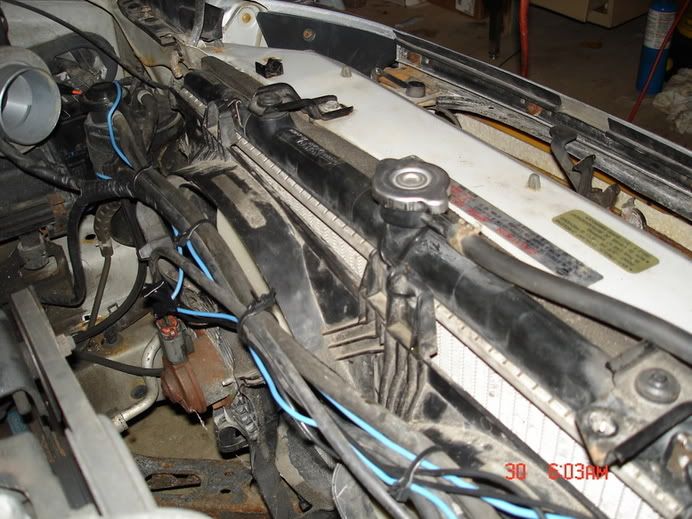 The bottom of the fans, unattached. I didn't feel the need to fastem them down as I didn't notice them moving around. I will try to fasten the bottom down later anyway:
Another part of the fan zip-tied to the radiator: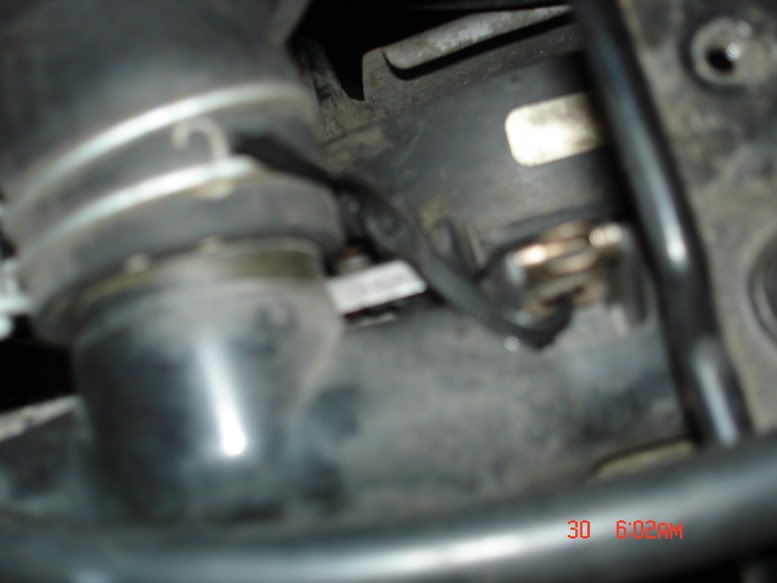 The toggle switch that powers the fans. This is the best I could do with figuring out where to place the switch: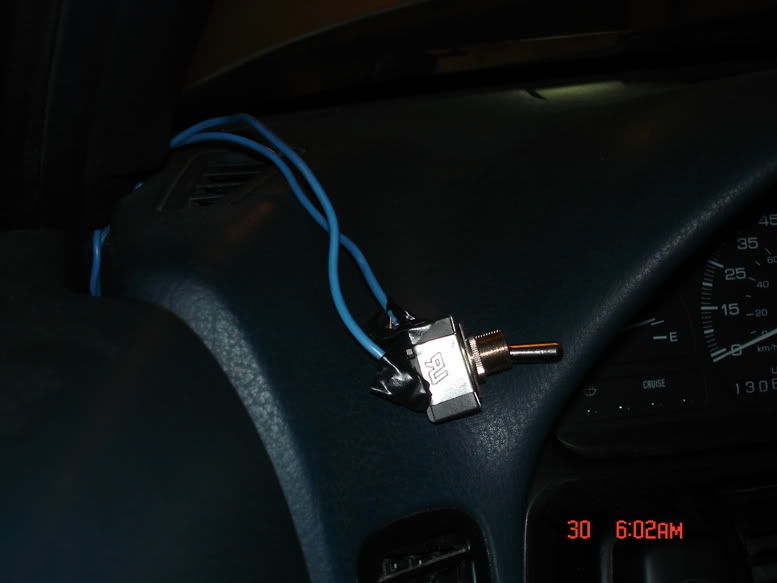 How the engine bay looks after closing it all up: