Here's a simple one. Is this supposed to be connected somewhere? Its on the driver side all the way in front, behind the headlight...I think.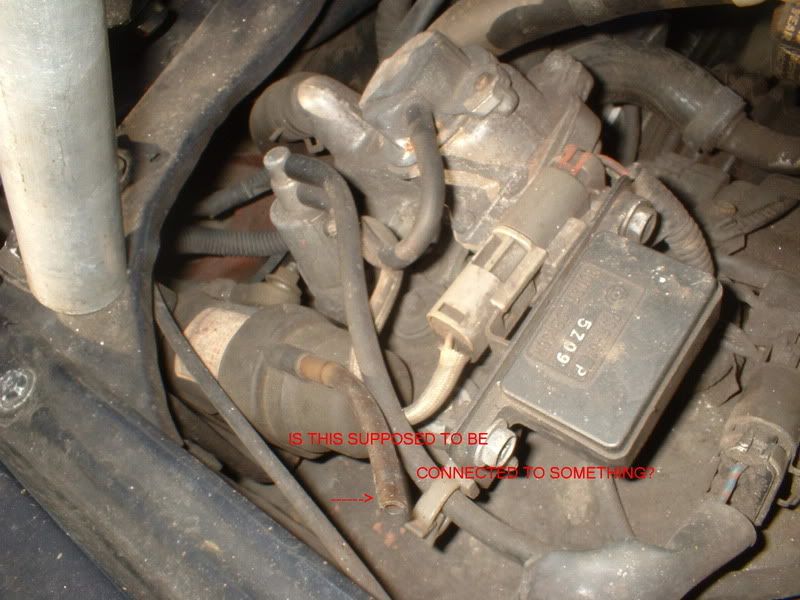 Here's the biggest problem so far. I suspect this is what keeps starting my fires. You can see where the wires are burnt/exposed. The area is also kinda oily. This is under the car on the passenger side. Can someone tell me what harness this is? The FSM is giving me a headache.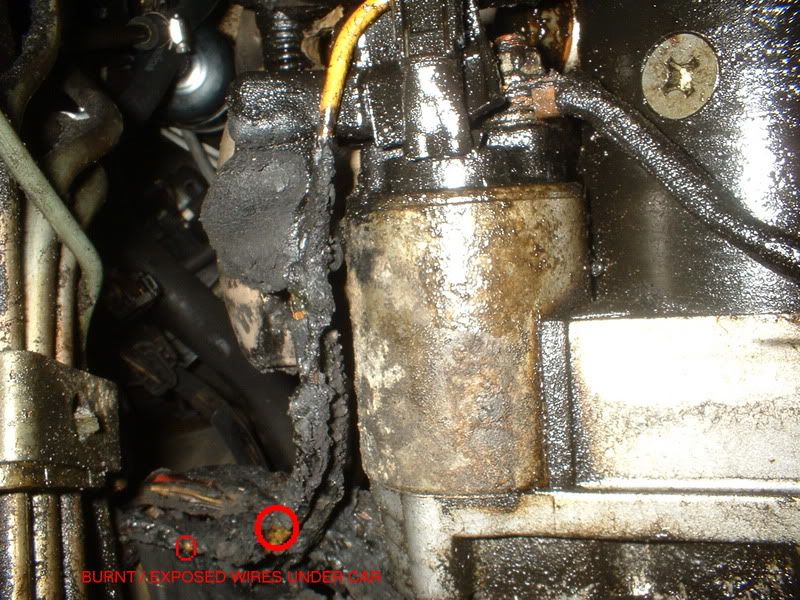 Another burnt harness...runs along the passenger side of the motor. The one from the picture above can be seen when looking directly down from this side of the motor.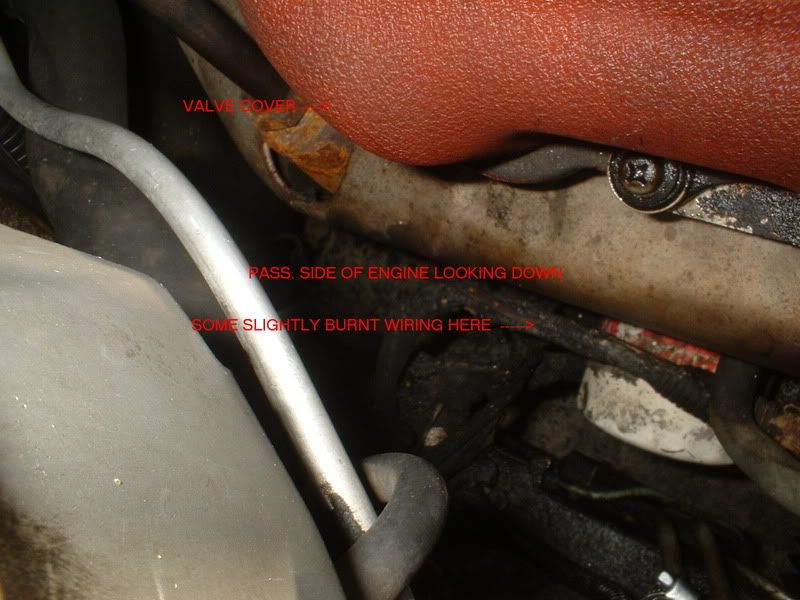 This hose was disconnected from the pass. side CV boot. There was an exposed nipple on the boot, and the hose is the right length to fit it. I saw that it was connected to a nipple on the driver side, so I just connected it to the one on the pass. side too. Can someone tell me what it does?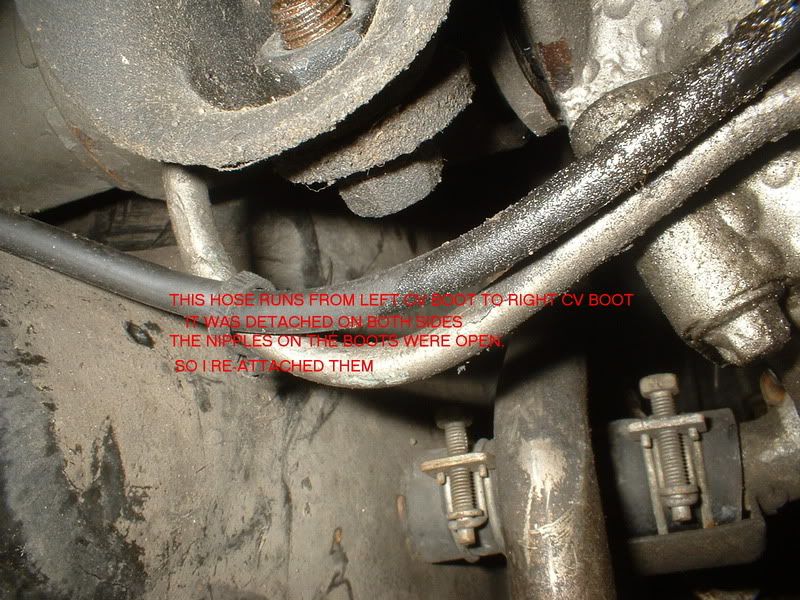 And here's the car...very dirty though.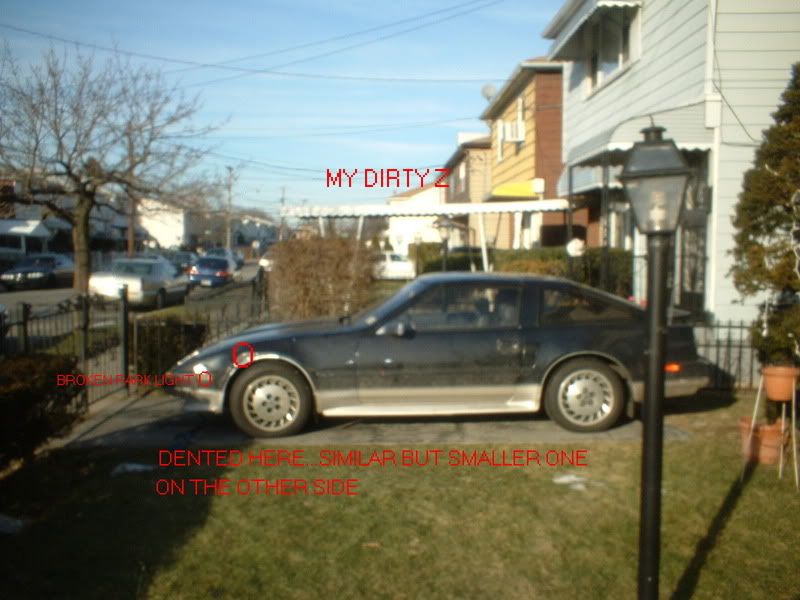 Thanks a lot guys. Hopefully this headache will go away now so I can study the FSM.