Discussion Starter
·
#1
·
Is this the first one? I don't know, but 4WD turbo B12's don't grow on trees that's for sure.
Back in 2002 I swapped a GA16DE into my '89 4WD B12 wagon. That thread is
HERE
. I became interested in turboing it several years ago when the Hotshot GA16DE turbo kit came out, but deemed it too expensive. Then the realistically priced TSi kits became available and I stood up and took notice. They were generally bashed here by most, but I considered my modest goals and kept them in mind. Over the course of the last six months, I have been reading everything I could regarding turbocharging the GA16DE. I would like to thank people like Wes, Mike Young, James, Andreas Miko, and many others here and on SR20forums, who shared their knowledge and experience on the subject. Their feedback allowed me to make some intelligent decisions on my own project. I set some simple goals for my standard 110 h.p. GA16DE going in. I wanted a modest increase in power and torque, not 250 h.p. like some are after. For me, 150 h.p. would be fine. I simply wanted the power characteristics of my stock '93 SE-R, but with 4WD.
Simple Goals
1. Spend less than $2,000
2. Increase horsepower by about 40%
3. Do it reliably without any expensive engine management electronics.
4. Not have to "custom make" and source every single part.
5. Not need an upgraded clutch or fuel pump. [In fact, I am still using the original 90 h.p. GA16i pump].
So I opted for the basic TSi Superior kit for the GA16DE for $1399 shipped. They've gone up recently but are still only $1,469.99
HERE
.
Here are a few pics of the pre-assembled unit with the cast manifold.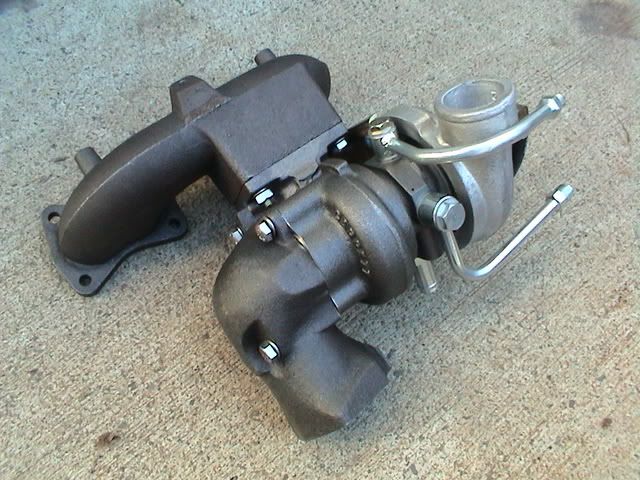 The basic Superior kit does not use an intercooler, but I have a very unique set of operating conditions that I drive my car in. This is my winter car and I drive it here in upstate New York during the frigid winter months
only
. My car rarely ever sees temps above freezing. I use it for ice racing and winter TSD rallying. Couple the freezing temps with only 6 lbs. of boost and as you can see, I don't really
need
an intercooler. I wouldn't recommend this route if you live in AZ though!
Engine Management
I read about how the GA16DE's original 185cc stock injectors were too small for even 2 psi of boost. The usual route is to go to 370's and an ecu reprogram. Everything involved in going that route would put me over the 2-k limit. I devised a plan to use standard SR20DE injectors, maf, and ecu in post #10 of
THIS
thread. I had a good running but rusty SE-R parts car donated to me so all of those components were free. I installed the SR's fuel system and drove the car normally aspirated to see how it worked. It worked out perfectly as described in post #24 of that same thread. To my delight, the A/F ratios were identicle to the standard GA's. I bought an Innovate LM1 wide band for all before and after testing. Even with this $300 purchase, I am still under the 2-k limit.
So I went ahead and installed the turbo system. The Superior system is designed for a '95 to '99 B14 GA, so I had to modify some of the piping for my '93 B12 combination.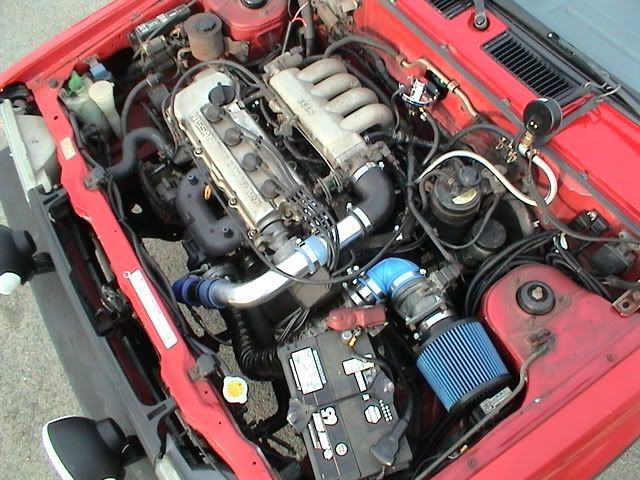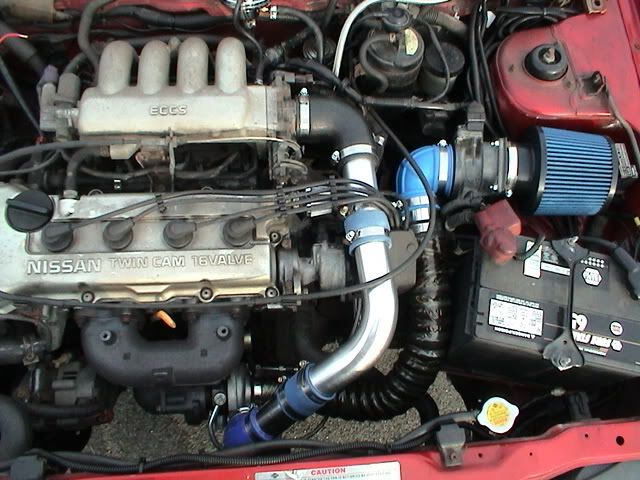 It is connected to my mandrel bent 2" exhaust system [that I built 6 years ago when the car was n/a]. I refilled the oil pan with full synthetic oil, filled the fuel tank with 93 Ultra, added four BKR7E-11 plugs, and backed the timing down from 15 deg btdc to 8 deg. Before the first road test, I temporarily removed the hood and duct taped a fuel pressure and a boost gauge to the windshield to monitor things. To say I was really pleased would be an understatement. Boost was at 6 psi exactly as claimed and the A/F was 11.6 to 11.8 at WOT. Fuel pressure is raised to about 66 psi under boost, via the supplied rising rate fuel pressure regulator supplied with the basic kit. The car runs perfectly with no idling issues or flat spots. I shift it at 6-k. The once underpowered wagon now accelerates just like my '93 SE-R. Mission accomplished.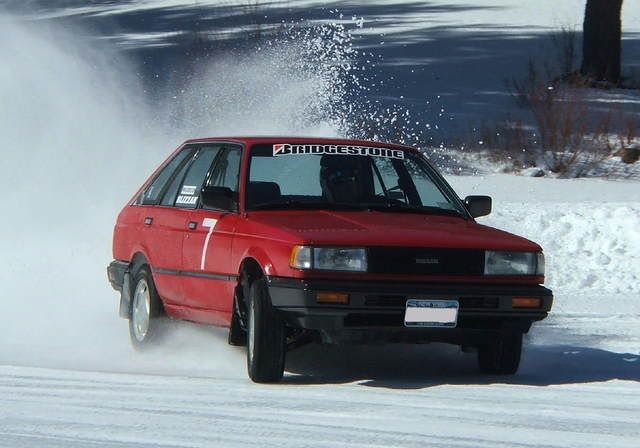 Next weekend is the annual winter rally in VT. I've got my set of studded Hakkapelliitta 2's ready to go on SE-R wheels. Let the snow fly!
Mike