Discussion Starter
·
#1
·
Hey guys
I have a X-trail 2001, 2.0 automatic.
I am not sure how the 2wd, 4wd, 4wd lock switch works.
It is this type: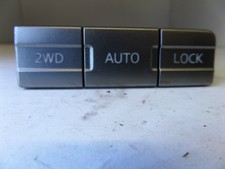 When I pres the 2WD or AUTO buttons nothing really happens - no indication or whatsoever. I'm not sure whether the keys actually work. Only if I pres the LOCK button a light on the dashboard indicates it is ON, but nothing more. When I start the car for a second 4WD indicator is on and then it goes off.
Am I missing something here?
Any advice will be helpful.