Milestone 300k!
---
I thought you guys would appreciate this. My 97 200sx just hit 300,000 miles the other day.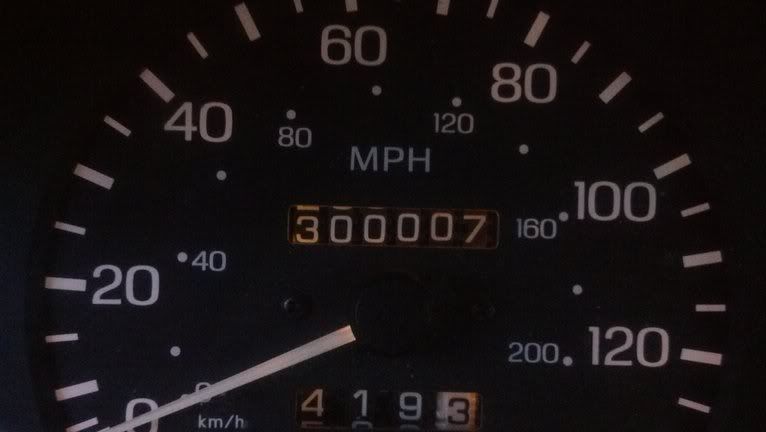 It has been my daily driver for the last 6 years. I put roughly 130 miles a day, 6 days a week on it commuting. I bought it with around 100k on the clock. I think i paid $2200.
Its got its quirks, but for the most part it has been a worry free/dependable car. I cant ask for more out of this car, ive gotten my moneys worth twice over.
There she is after a bath many, many moons ago. The hood clearcoat is now all but gone, rust over both rear quarters bad, rust/rot in the pass door well, rear bumper sag......
But the most important thing is that i tap the key and it starts right up, and still gets around 30+mpg (1.6l 5 speed).
---
To view links or images in signatures your post count must be 10 or greater. You currently have 0 posts.